Disclaimer: we are not professional web designers or WordPress developers. This article should be taken as general advice only.
If you have a WordPress website, the quickest and easiest way to throw up an "under construction" page is via a plugin. Simply search for "construction", "under construction", or "maintenance" to be given hundreds of options in your search results.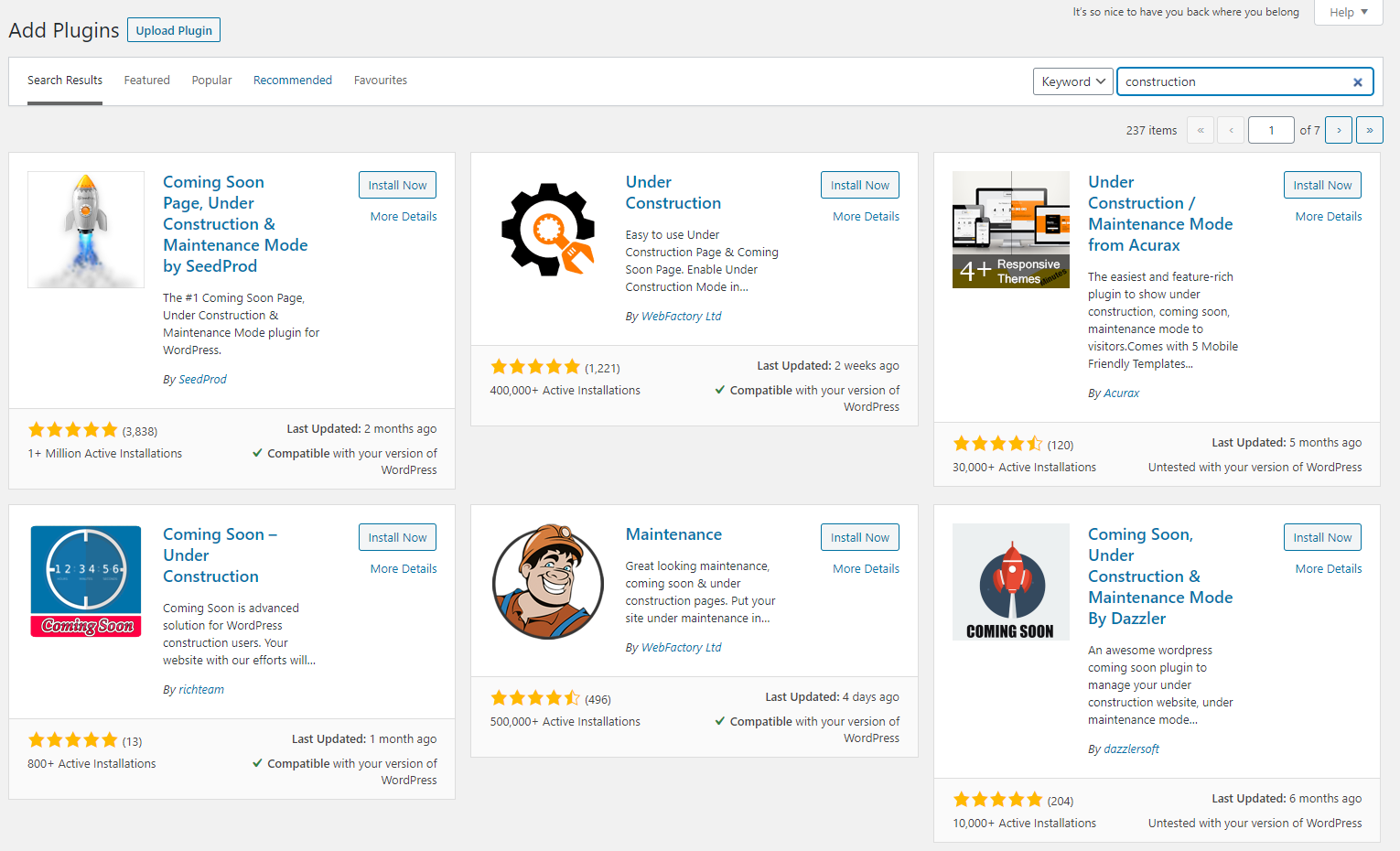 Don't have a WordPress website? You can also try this easy-to-edit HTML template provided by a GitHub user.